No-left-over sample sower
Sows a number of trays for a certain batch. If too less seeds are supplied, it will sow all seeds of the batch, no seeds are left!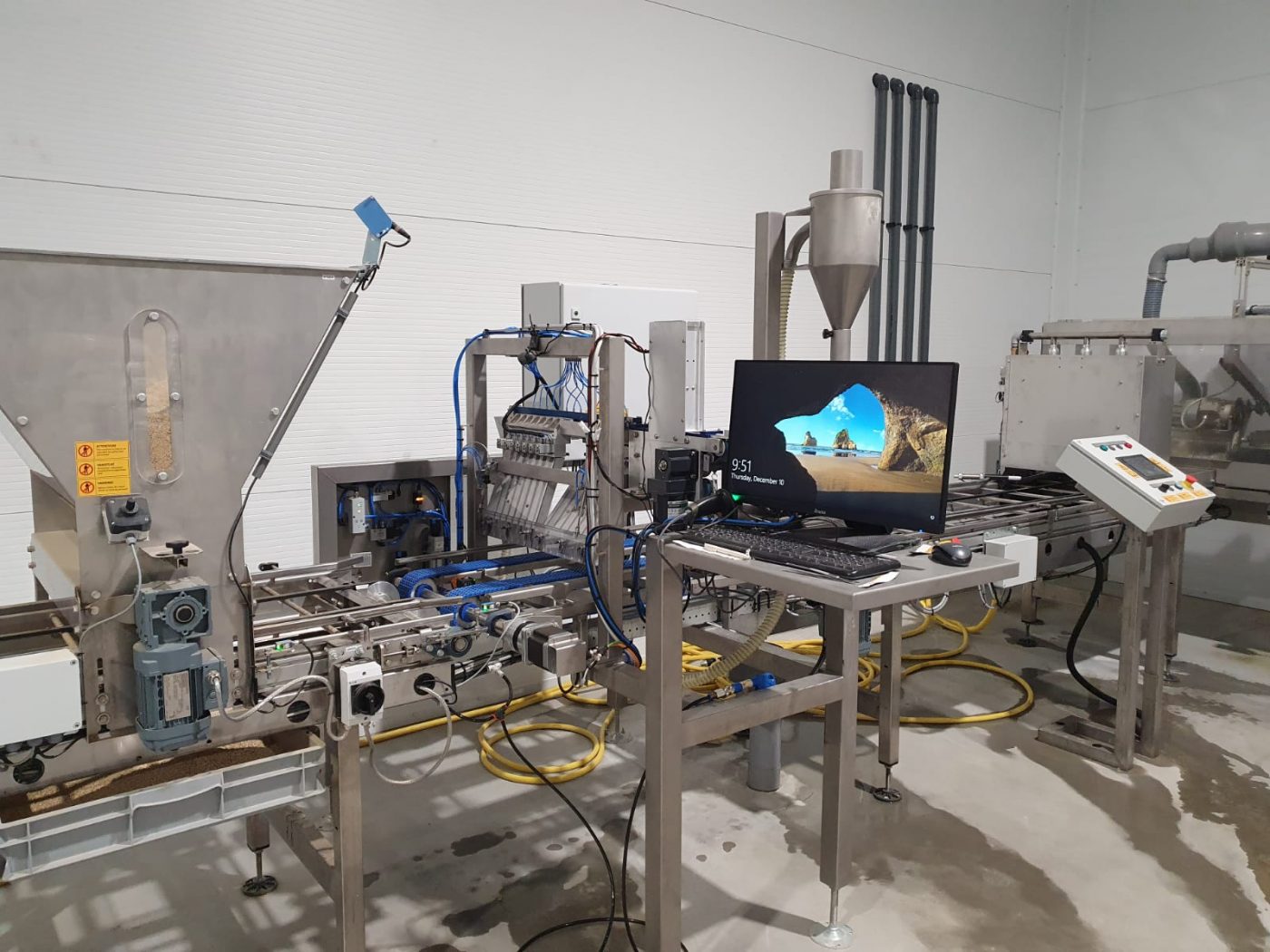 Complete sower installation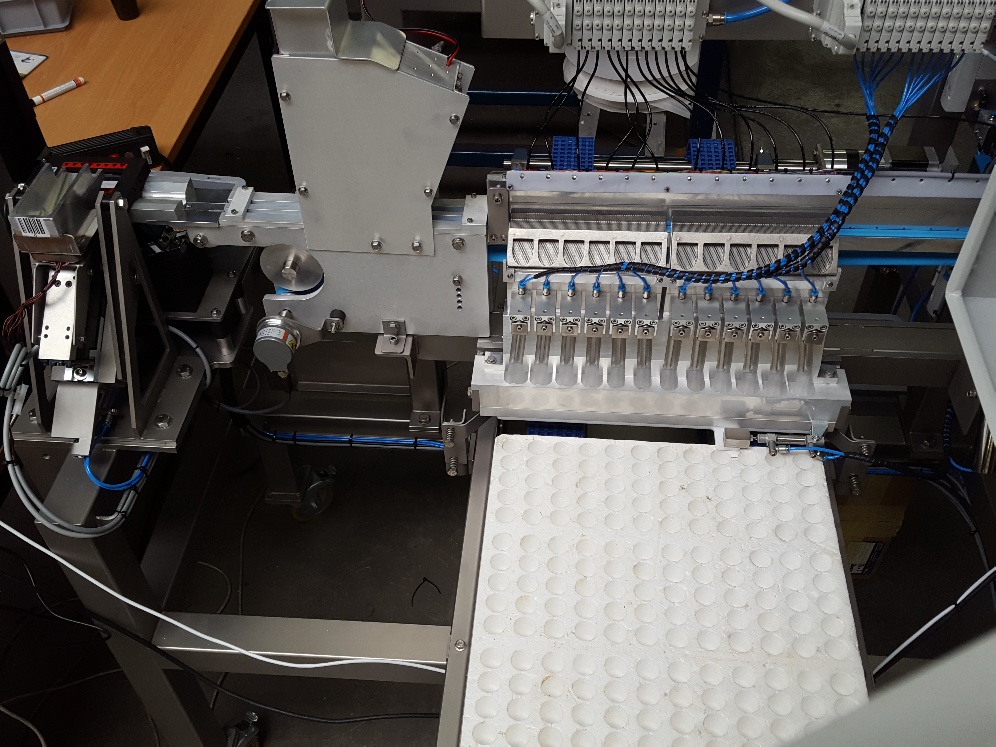 Close up sowing head
---
High capacity sower
This sower has multiple sowing lanes. It can sow at least 35 seeds / sec and was tailor made for difficult to sow flower seeds. It can also deal with different tray types, 288 cell trays and 510 cell trays.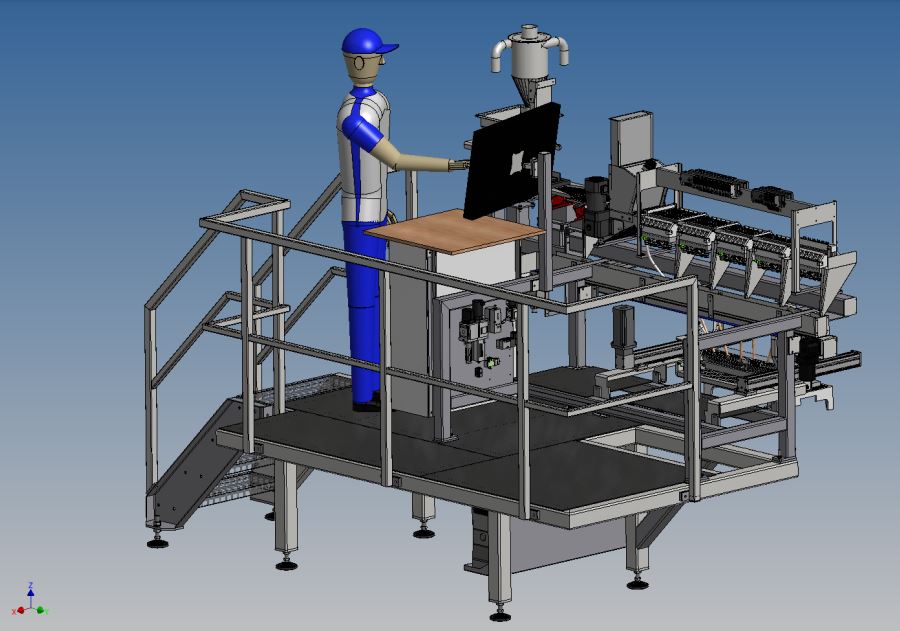 « tools/machine overview